Lampe Berger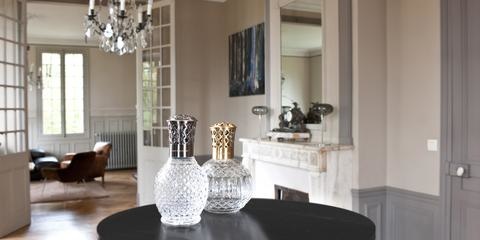 Lampe Berger Maison Berger Paris Fragrance Lamps Fragrance Oils and Home Fragrance Perfumes! Luxury Fragrance for the Home…
The original luxury home Fragrance Lamp from Lampe Berger Maison Berger Paris, France. For over a hundred years, people have fallen in love with the peerless beauty and inspired scents of the one-and-only Maison Lampe Berger. Each elegantly designed fragrance lamp gently burns an enchanting perfume of choice, permeating the air with luxurious custom fragrances whose ability to create atmosphere and evoke memories adds a unique dimension to creating a sense of home.
Experience luxury fragrances for the home like never before with Lampe Berger. Maison Berger | Lampe Berger Paris Fragrance Lamps, Fragrance Oils, Home Fragrance Perfumes. The original Home Fragrance Lamp by Maison Berger Paris in stock Now at Digs N Gifts 258 Commercial Blvd. Fort Lauderdale By The Sea, FL 33308.
Browse and Shop all the Lampe Berger | Maison Berger Paris Home Fragrance collections
All images and text are © Copyright, Lampe Berger USA | Maison Berger Paris.